Joined

Jul 9, 2012
Location
Our amazing old man was helped on his way to the Rainbow Bridge yesterday afternoon. He passed peacefully, at home in his own bed, with me at his side at around 3.30pm.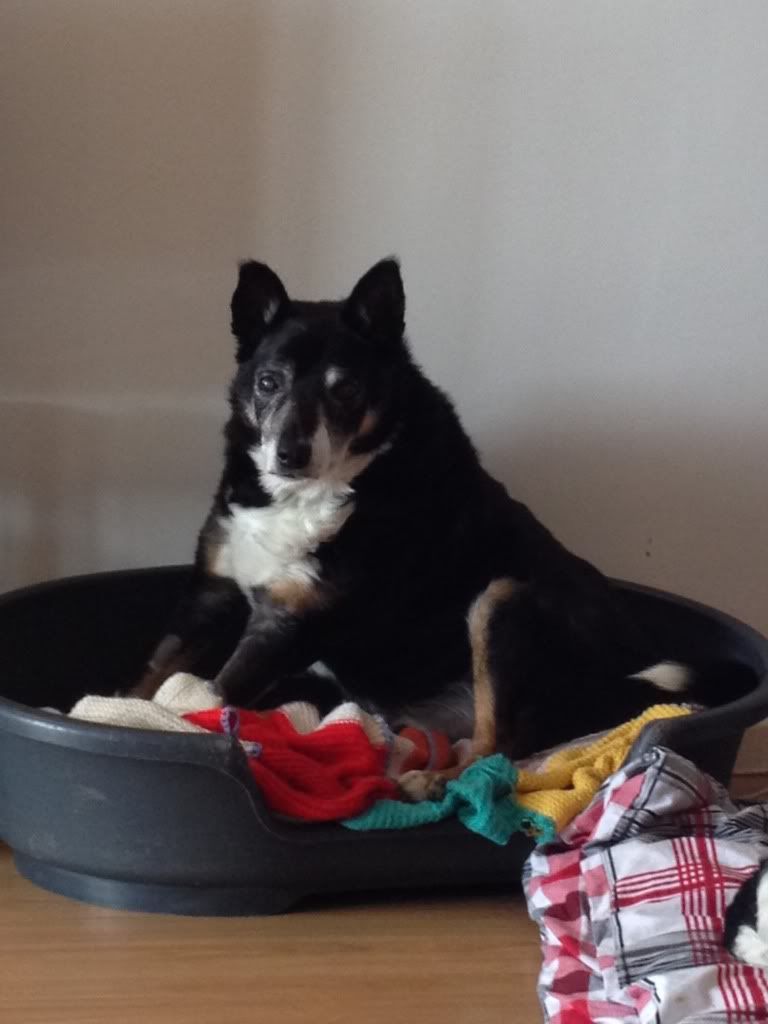 ​
Ben reached an amazing age - he would have been 17 next month and although he was okay physically, over the past month his mental health started to deteriorate quite rapidly. Despite medication, he began to get more confused, agitated and aggressive as he started to forget where he was and who we were. Increasingly over the past few weeks he was getting more and more stressed and unhappy. So we had to make the difficult decision to help him on his way.
Ben was an incredible dog - he defied the odds when he was close to be being put to sleep almost six years ago as he was thought to be too old to have any kind of life. Luckily for Ben, an amazing animal rescue charity didn't agree and thanks to all the wonderful people here he was found his perfect forever companion. The two gentleman had a wonderful five years together and it's heart breaking that they where parted earlier this year when Don fell ill and later passed away.
On May 29th this year, Ben arrived at my house as my very first foster dog. He was confused and so, so sad. Despite a few teething issues in the first few weeks, we fell in love with the old boy and from then on he wasn't a foster dog - he was part of our family. We didn't expect to be blessed with four months with him, and are very, very grateful that he settled in as though he'd always been here and was very happy with us for so long.
He was such an affectionate dog, when he wasn't sleeping he was standing in front of me, nudging at my hand for a fuss. He bonded with my other half straight away, and he used to wag his tail like mad (and I swear he would smile) every day when he got home from work. He never wanted for anything more than a comfy bed and a nice big meal twice a day - food was his favorite thing (and he made sure we knew it)! Despite his age and his arthritis, up until a few weeks ago he loved his walks and would canter along like a young man. He had so much fight in him and was a joy to be around, right to the end. Even when he'd had one of his "episodes" where he'd snarl and bite us, once he'd calmed down he'd come over for a fuss and I always thought he was saying sorry. We always understood and could never blame him.
Ben was the perfect foster brother for all the dogs that passed through our house in the past four months. In particular, Saffron (an ex-breeding Shih Tzu). Initially, Ben was less than impressed that she seemed to like him so much, but in his own patient, quiet way he helped her gain in confidence and learn to trust. Every now and then, when the dogs where being particularly mental, he used to grumble and look at me as if to say "kids, huh"! But he was still so patient and calm with them all - the perfect foster Grandad. He really was an incredible man - so proud, so gentle and so loving.
It's going to be so strange not hearing him plod around in his clumsy way, knocking over water bowls and walking into the other dogs. I still feel like he's here and keep looking around for him. His previous owner was always perfect Ben's soulmate and I think we where here to make his last few months as comfortable as possible, and to finally help him on his way back to his owner. He's at peace now and right where he should be. I'm grateful that we where able to say good bye at home and that I was able to keep it together enough to be at his side when he needed me most.
Sleep tight my handsome boy. We will never, ever forget you & will love you always. You will be in our hearts forever xxx