Joined

Aug 2, 2013
Location
Hello everyone! I think I'll start off my first post with a few photos of my pets! These are just a few of my 20 or so colonies currently. All of these colonies were started from a single queen found shortly after her mating flight. I generally start them in a test tube with water until the first nanitics eclose. Without further ado, here they are!
Camponotus americanus with adopted Camponotus novaeboracensis daughters.
Prenelopis imparis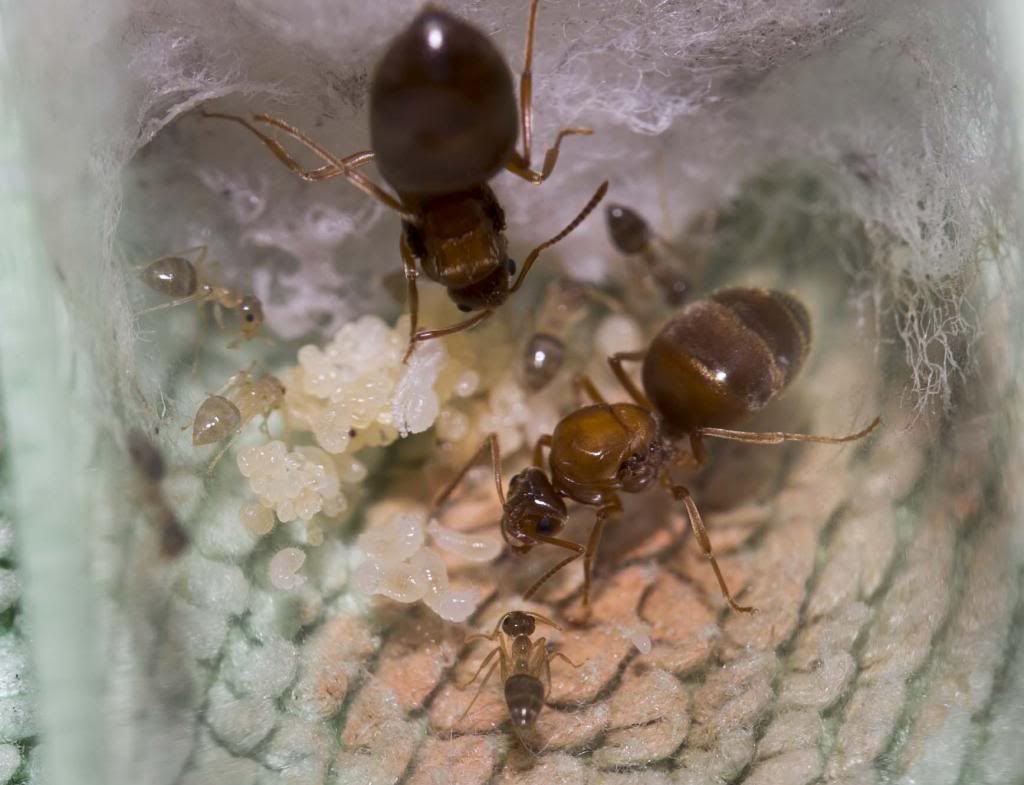 Formica subsericea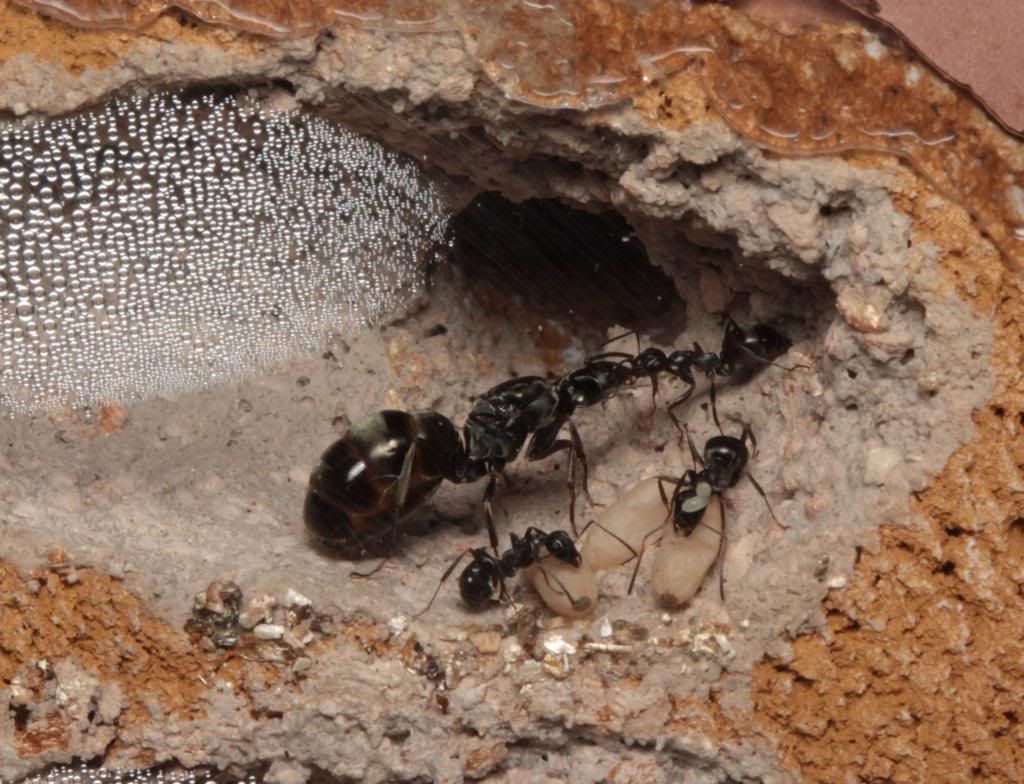 Formica subsericea queen from the colony pictured above. I found her in a sad state of affairs. The poor girl had a severe birth defect along the side of her face. Despite her disability, she has been doing quite well. In these photos you can see the deformity.